3 Basic Guides to "Water Transfer Printing - Hydrographics"- Process, Equipment and Design
What's Water Transfer Printing - Hydrographics?
Water Transfer Printing, known as Hydrographics, Immersion Printing, or 3D Cubic Printing is an option more excellent than traditional printing methods which leads our life to a different level of standard. Water Transfer Printing makes 3D-shaped product decoration not only possible but also easily accessible, and it is an easy way of decorating craft but with the ever-changing possibilities in life.
The Water Transfer Printing Film, known as Cubic Film, Hydrographic Film, Hydro Film or Immersion Printing Film, could increase the product value. It's a surface decorating process elaborated by different graphics, the most popular patterns are wood grain, carbon fiber, camouflage and marble.
Water Transfer Printing is extensively used to decorate items that range from aircraft interior, automotive, home appliance, switch to socket wall plate. The Water Transfer Printing is also the best fit for decorating outdoor objects, such as crossbows, rifles, ATV, goggles, sun glasses, etc.
Hydrographic Water Transfer Printing Process - 8 Steps
Roughly speaking, its process is to spray base coating on objects, cover by water transfer printing patterns, and spray final top coating. For Hydro dipping, you must have: hydro dipping film, activator and hydro dipping machine to decorate the objects.
1.
Spray Base coat
The object should be cleaned and dried completely.
Then spray a primer and/or a base coat to the object.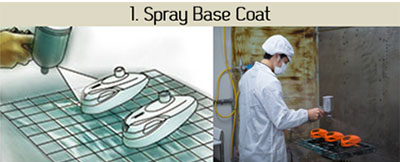 2.
Drying
Let the base coat dry.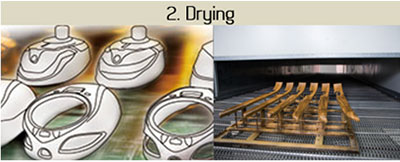 3.
Lay the Film Above the Water and Spray Activator
Place the film above the water for a while and then spray the activator.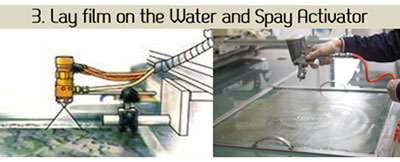 4.
Dipping
Immersed the object.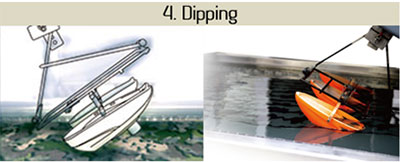 5.
Rinsing
Washing the product after dipping process, to remove the residue of the PVA film.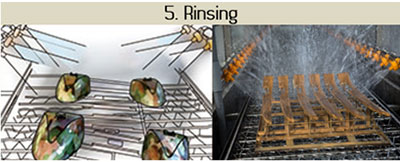 6.
Spray Top Coat
Spray top coat to protect the design.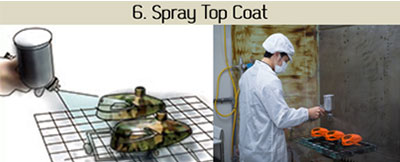 7.
Drying
Dry the object after apply the top coat.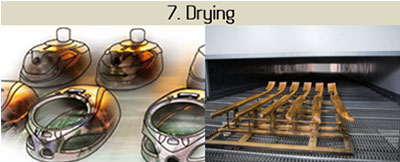 8.
Final Product
After drying, then you have the final product.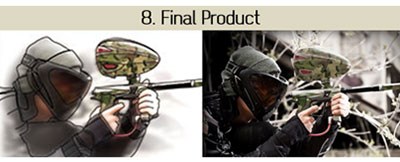 Videos of Hydrographic Water Transfer Printing Process
4 Key Equipment for Automatic Water Transfer Printing
1.
Painting booth or Painting Line
: It is for primer, base coat and top coat painting.
2.
Oven
: It is for drying paint and water.
3.
Hydrographic Dipping Tank
: It is used for pattern decoration. The machine can be automatic or semi-automatic dipping machine.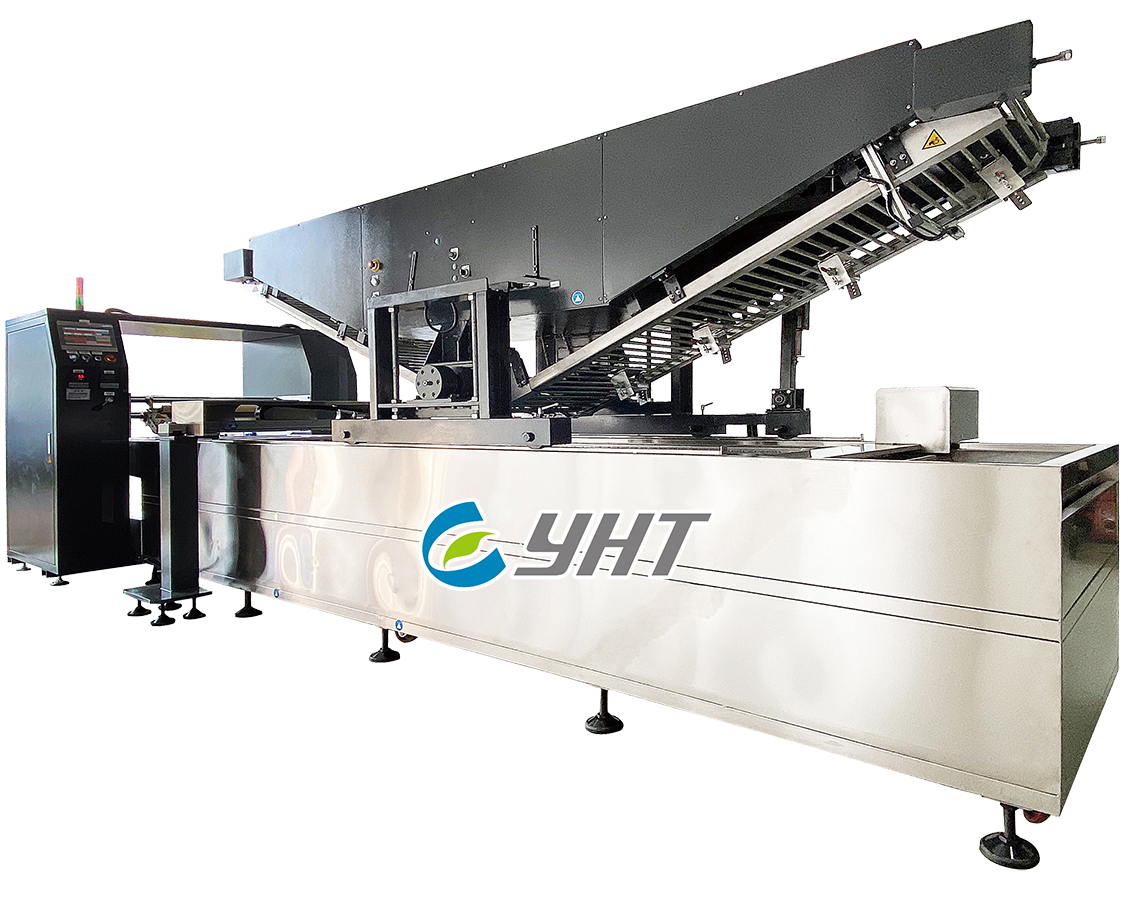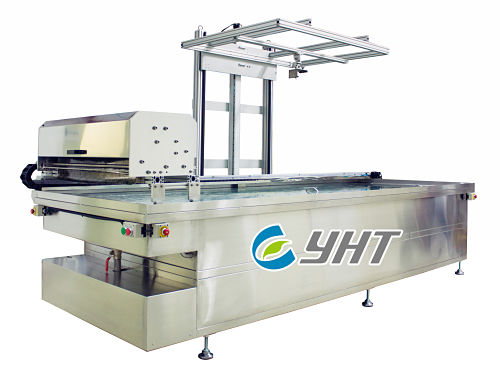 4.
Water Washing Station
: It's for washing away the PVA's residue after the hydro dipping process.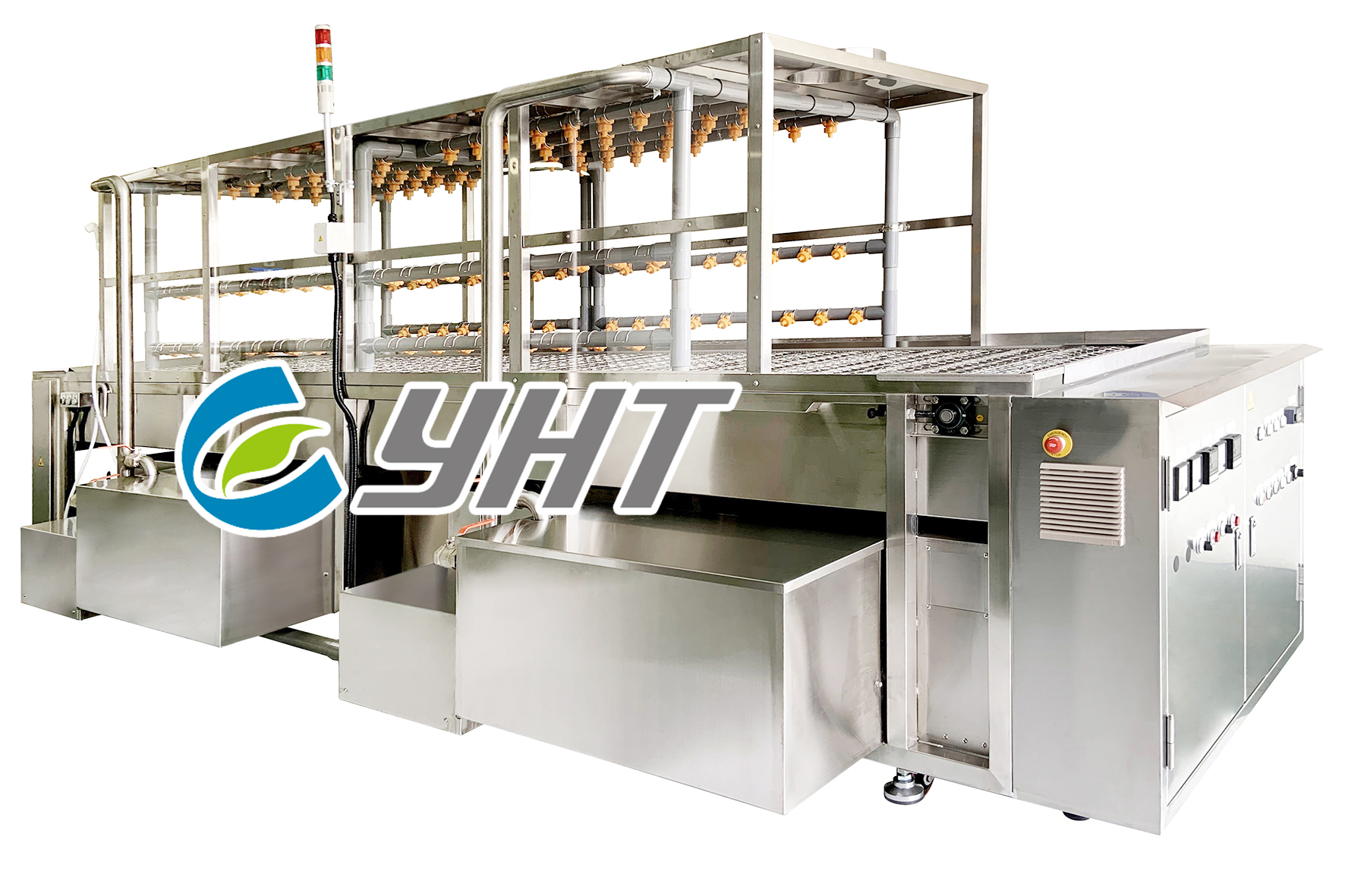 Popular Water Transfer Printing Design Examples
Many people are not familiar with the Hydro Dipping System, they think it's a new method of decoration. Actually, Hydro dipping is already widely used in our daily life for more than 30 years. For example:
Wood Grain

A wide range of the products is decorated by woodgrain. Such as: some of the wood panels that we see in the aircraft interior; furniture like knobs and handles, chairs legs; Home appliances like switch and socket wall plates, humidifier; automobile interior, and a lot of different products.

Carbon fiber

This category is popular in the automotive industry and also motorcycles or motor scooters industry since carbon fiber is simple but at the same time there is understated elegance and recently, it became popular in the industry of home appliance, too.

Camouflage

It is widely used on outdoor products, such as rifles, guns, crossbows, googles, sunglasses, etc. As these products shapes are irregular, hydro dipping film is the best option to decorate these products. Perfect fit to the product and shows the beauty of the design.

Marble

A lot of interior decoration uses marble pattern not only for home, it also getting popular in aircraft interior; Custom design is also very popular, the unique grain brings the mystery and elegance, and the rich mineral elements create uncountable patterns.
Water Transfer Printing Equipment and Film Supplier
YHT has been the leading manufacturer of high-quality Water Transfer Printing Films and Equipment since 1990. More than 1000 Custom Hydro Dip Films are offered. YHT has helped over 1000 businesses and brands to get started with Hydrographics. Well-known and highly respected companies around the world employ YHT Hydro Films such as TWN Industry in the States. You can find the latest Water Transfer Printing and New Designs here.