Camo Films - 3 Most Common Hydro Dip Gun Patterns
Hydrographic Military Camo Films are widely used in different industries, especially for guns such as rifles, shotguns and pistols in the hunting industry. Camouflage is the use of camouflage by an armed force to protect personnel and equipment from observation by enemy forces. Military camouflage patterns have been popular in fashion and art from as early as 1915. They break up the hunter's outline and blend nature settings. In any hunting season or situation, it is an excellent choice for gun decoration.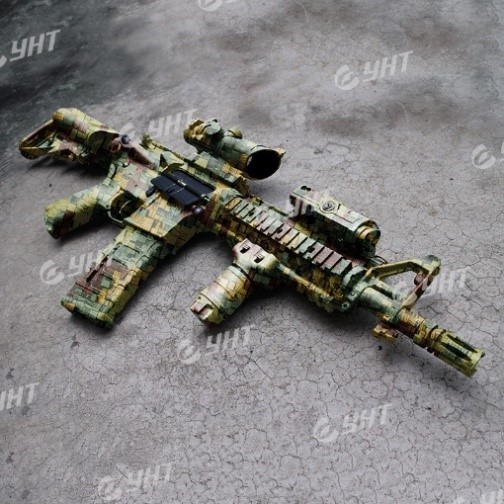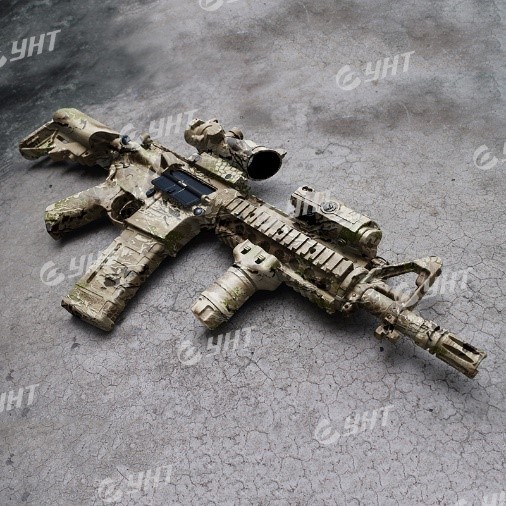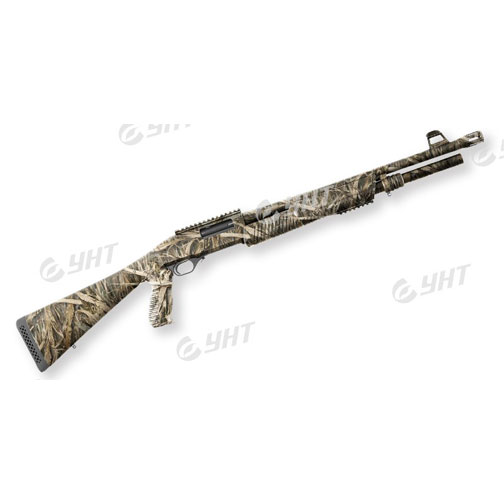 3 Most Common Hydro Dip Patterns for Guns
There are different designs of Camouflage Hydrographic Films on the market, they can be classified into the following categories:
Realistic Camouflage

Most of the realistic camouflage patterns are those with natural factors like leaves and wooden logs; people can be unnoticed in the forest or in the hunting area, factors that can help people be as one with nature.

Military / Digital camouflage

The idea is to protect personnel and equipment from observation by enemy forces. Patterns with the combination of green, and different varieties of khaki color and, typically digital made of pixels are almost stereotyped as military camouflage. Camouflage patterns also have cultural functions such as political identification.

Designing Camouflage

This category comes from the imagination or creativity with nature from talented designers, creating spectacular patterns. Our Rhino Beetle water transfer printing film is an example of this category. Transform the daily life of rhino beetle, from natural scenery to camouflage pattern.
All these categories have their fans. In addition to the aesthetic design on the surface, it is possible to apply completely innovative and creative effects that appeal to the eye. Some are famous for brands, some are for the trend, and some others are because they are allied with other brands.
Read Also : How to Hydro Dipping Guns with Hydrographic Camo Films?
Brands of Camo Hydrographics Films
The well-known brands of Camouflages Hydrographic Films include Multicam, Kryptek, Muddy Girl, Break Up Country, Bottomland, Elements Terra, KUIU, Next Camo, etc. These patterns are now widely used for famous outdoor accessories and equipment.

5 New Hydro Dip Gun Patterns in 2022 - Military Camo
YHT is front and center as a leading manufacturer of hydro dip gun films in 2022 design trends, our designers share the popular military camo patterns we're seeing for the upcoming year. You can easily click the film to get more details.
Qbic Martix-All Terrian

Qbic Martix-Desert

Qbic Martix-Gray

Martial Camo

Green Black Camo
Camo Hydrographic Films Making Your Product Unique - From Concept to Production
The products and materials for hydro dipping from each company are different, some of the companies are already with talented designers who have the vision or ideas about the final product presentation, they can turn ideas into new products through the Camo Hydrographics Process from YHT.

As a global market leader in Camo Hydro Dip Films, YHT develops and produces decorative and creative Camo finishes for various outdoor equipment and accessories. YTH owns its leading position to a keen sense for trends, constant contact with designers and industry experts around the world. The OEM service makes your imagination come true and your brands or products succeed.
Work with an Experienced Camo Film Manufacturer
With the Camo Hydro Dipping process, you will not only benefit from top-quality designs but also cost advantages from an experienced film manufacturer. As a professional manufacturer of water transfer printing film supplier, YHT has worked with many brands worldwide and we can implement special requirements, always with a focus on cost-efficiency, production reliability and premium quality.